Most custard powder substitutes are the simple ingredients that we use in our kitchen only that we're not sure what custard powder really is. Knowing what custard powder is made of makes it easy for you to figure out the best ingredient to use in its place. So, what is custard powder?
Custard powder is basically a starch-based powder mix of cornstarch, salt, and flavors(vanilla, chocolate, strawberry). It's an egg-less version of the original custard recipe meant to suit people with allergies. It's also an easy recipe for custard which saves you time and the hustle of stirring since it doesn't curdle.
Although custard powder is widely used, it may not be readily available in some regions hence the need to know the best ingredients that can serve as its substitute.
What are the substitutes of custard powder?
A good custard powder substitute is one that has a thickening agent to give the best custard consistency. However, that's not the only important thing, some substitutes require the addition of both flavor and color or just one of them to make it complete. Other substitutes like vanilla pudding mix come as a complete package that doesn't require any additional ingredients.
Although custard powder is allergen-free, I have included egg-based substitutes for anyone who would like to try them out.
Here are custard powder substitutes:
1. Cornstarch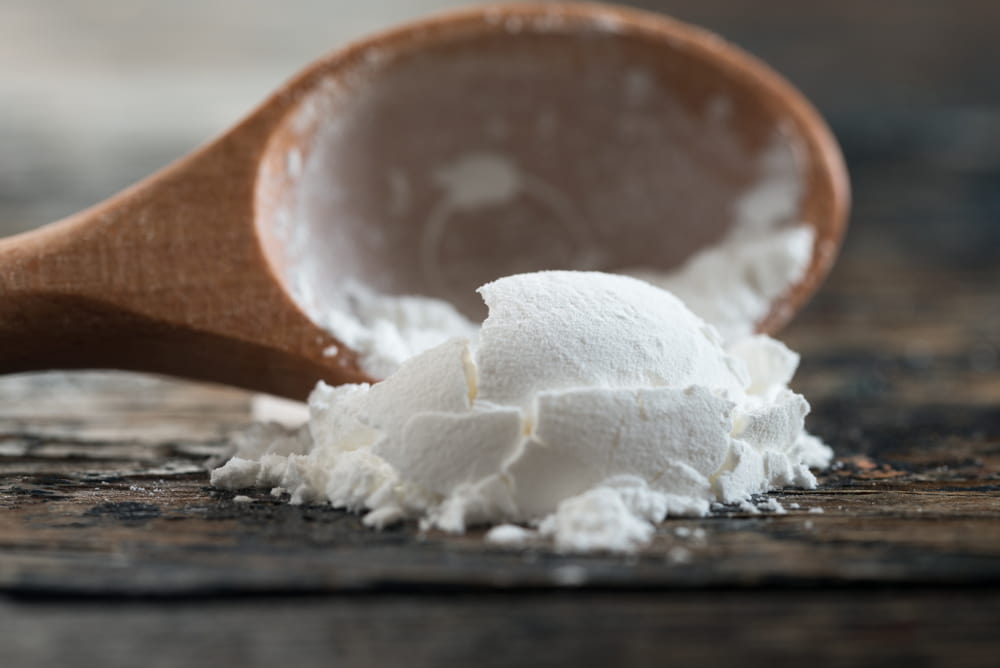 If you have cornstarch in the house, it's the number one substitute you should go for. Cornstarch makes a good substitute for custard powder not just because of its ability to thicken but also for being the main ingredient in custard powder.
Meaning, you will use the same amount of cornstarch you would for custard powder. However, you will have to add in vanilla essence for flavor, salt, and yellow food color to attain the required custard color.
2. Tapioca
Tapioca is a starch made from cassava roots mostly used as a thickening agent in foods. It is also used in some custard powder brands as the main ingredient. You can therefore use tapioca in place for custard powder in a ratio of 1:1 then add vanilla essence to improve the flavor.
3. Vanilla Pudding mix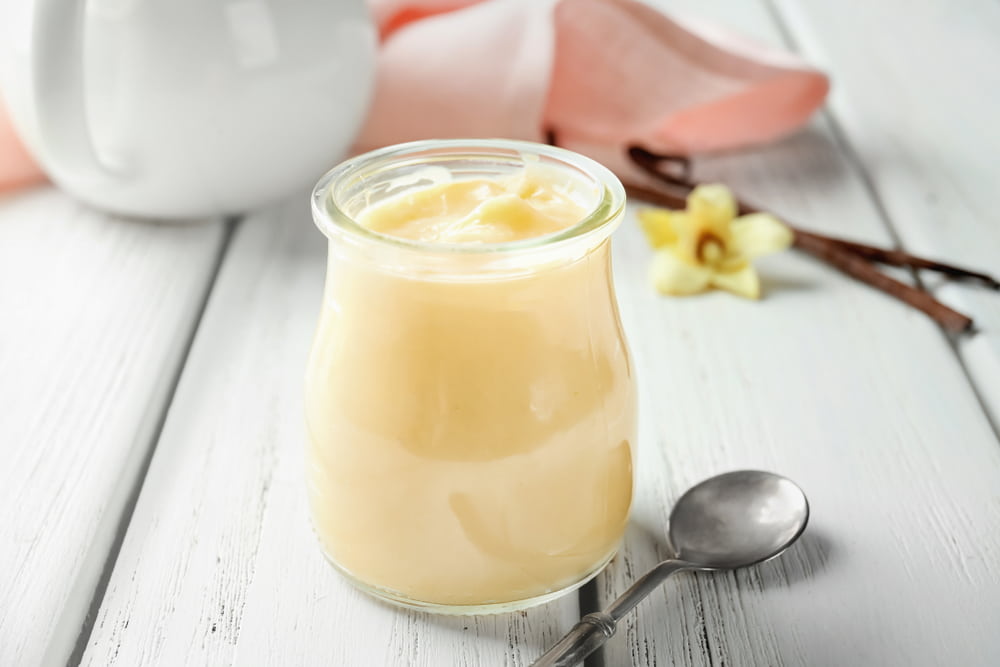 Vanilla pudding mix is made up of cornstarch, granulated sugar, milk powder, salt, and vanilla beans. It contains all the ingredients for custard powder making it a suitable substitute. Meaning, you can use vanilla pudding mix in place for custard powder in a ratio of 1:1 then add few drops of yellow color to give it the ideal custard color.
4. Cornstarch and cornflour
While cornstarch acts as a thickening agent in this combination, cornflour brings in a sweet taste and a perfect color you'd desire for custard without additional food color. Use this combination to substitute for custard powder in a ratio of 1:1.
5. Water chestnut flour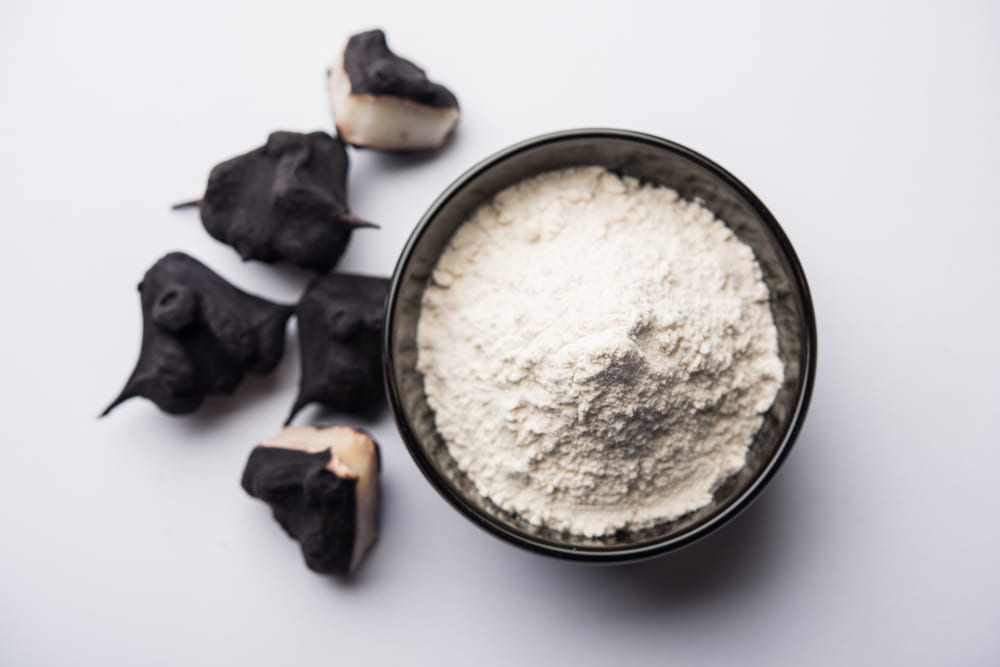 Water chestnut flour is a starch product that possesses a thickening agent suitable to give a consistency best for custard. For that reason, you can use water chestnut in place for custard powder in a ratio of 1:1 then add vanilla for flavor, salt, and color.
6. Pastry cream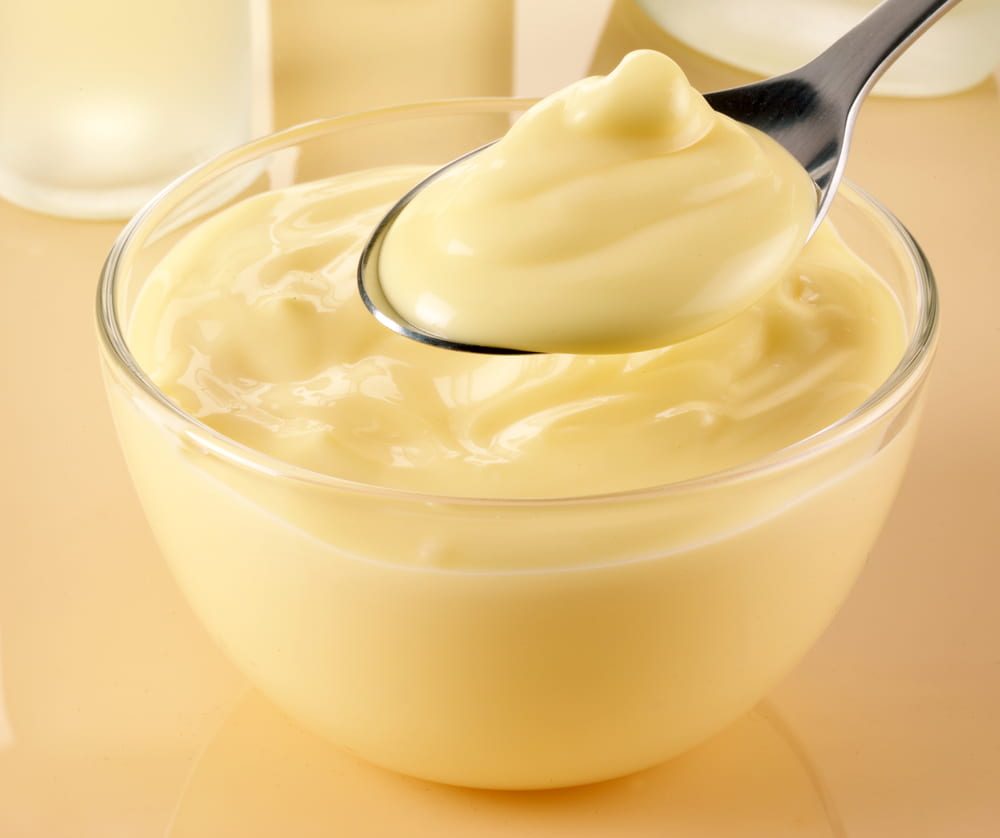 Pastry cream is a cake topping made up of cornstarch, eggs, milk, and sugar. It contains one of the main ingredients in custard powder making it a perfect substitute for custard powder. However, you will need to add in vanilla essence, salt, and few drops of yellow color to bring in the desired custard taste and color. It is important to note that pastry cream is an egg-based substitute just in case you are allergic or need an egg-less substitute.
7. Homemade custard ingredients
Another way of substituting for custard powder is by using the original custard ingredients. Homemade custard ingredients include milk, eggs, vanilla extract, sugar and salt. This is one of the substitutes that you will most likely go for as the ingredients are readily available at home throughout. However, this substitute may not be suitable for people with allergic reactions as it contains eggs.
Also, unlike custard powder, it requires maximum attention during preparation as it's prone to curdling due to the presence
The good thing with custard powder is, you can use it to make vegan custard by adding soy or almond milk instead of the regular milk. Custard powder is also available in instant form meaning it doesn't require cooking. All you need to do is add hot water into your powder and you are good to go. However, it is not suitable for vegan dishes as it contains milk powder.
Have you tried any other substitute before apart from the ones listed above? How was the outcome? Kindly let us know in the comments below.