If you or your loved ones have celiac disease, you need to ensure that your meals are gluten-free. You may also want to be gluten-free if you have disorders that worsen if you consume food with gluten. If you love spicy food, you might want to grab some paprika and add it to your meal. However, you might be asking yourself if the paprika is gluten-free.
When paprika is fresh, it has no gluten. However, industries that process spices with gluten use the same machines to process paprika. Therefore, the paprika might end up with traces of gluten at the end of the manufacturing.
If you want to achieve a gluten-free lifestyle, it is imperative to understand the composition of the spices and foods you consume. It is also essential to know where you can get gluten-free paprika. Read this article to find out if paprika is gluten-free and brands that have gluten-free paprika.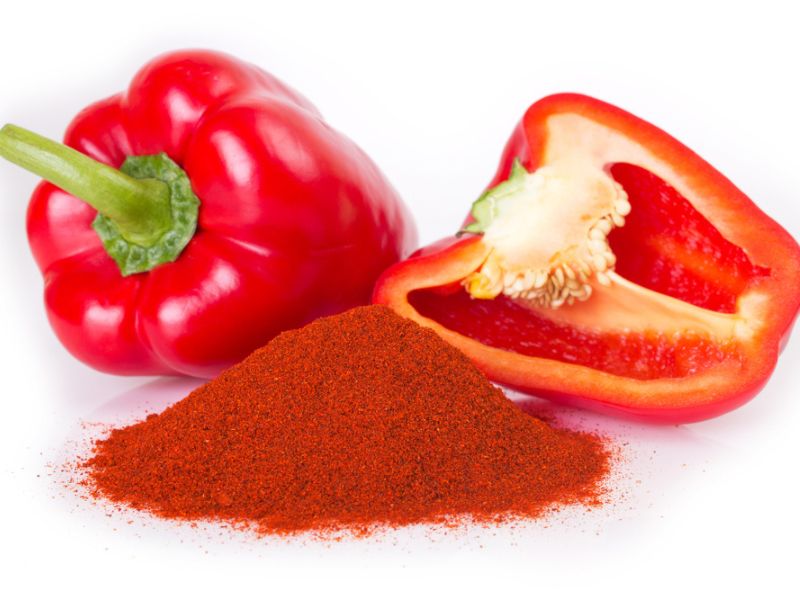 Is Paprika Gluten-Free?
Many ground spices such as turmeric, cinnamon, and paprika do not have gluten when fresh. Whether paprika is gluten-free or not depends on the manufacturer. If the factory processes gluten products then its no doubt that the paprika might have some traces of gluten too. However, you can get gluten-free paprika from gluten-free certified factories, always check on the ingredients.
Is Smoked Paprika Gluten-Free?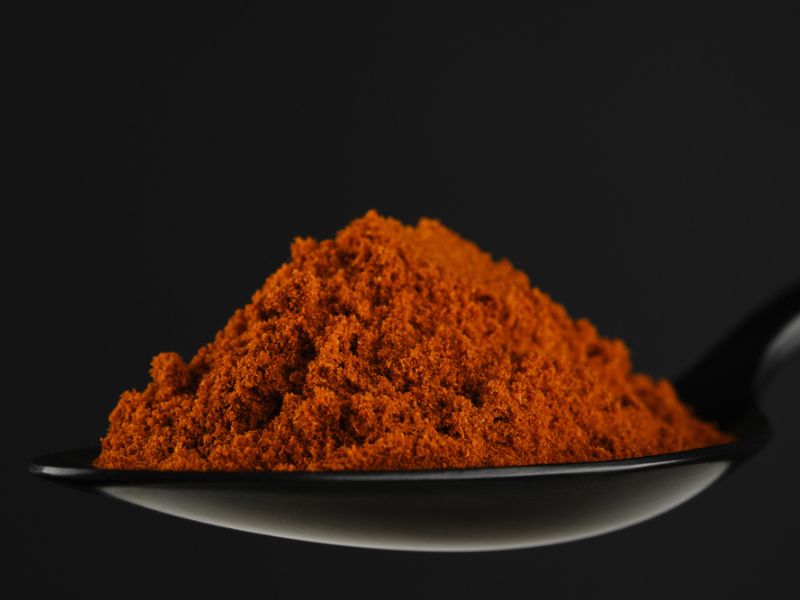 Smoked paprika is also derived from paprika but processed differently to give the spice a smoky flavor. Just like the regular paprika, Freshly smoked paprika does not have gluten. However, it might be contaminated with gluten during the grinding process hence making it unsafe for people with gluten allergies.
If you want gluten-free paprika, you can still get it since there are factories that specialize in gluten-free spices. All you need to do is check on the ingredients to make sure you choose the correct one.
Nutrition facts of paprika
Paprika is a nutrient-rich spice that adds flavor and color to food while still benefiting your health. It has antioxidants that help prevent chronic diseases and carotenoids, which gives it a rich color. This spice also has vitamin A which assists your body build a robust immune system. Surprisingly, paprika is richer in vitamin C compared to citrus fruits.
Most hot paprikas have capsaicin, which reduces inflammation and fights cardiovascular diseases. If you want to enjoy spicy and savory flavored food while improving your health, go for paprika.
| | |
| --- | --- |
| Content | Value |
| Calories | 19 grams |
| Fats | Below 1 gram |
| Protein | Less than 1 gram |
| Carbs | 4 grams |
| Fiber | 2 grams |
| Vitamin A | 19% of the required daily value |
| Vitamin B6 | 9% of daily value |
| Vitamin E | 13% of daily value |
| Iron | 8% of the required daily value |
Best paprika brands without gluten
To keep off gluten, you must be able to find the right place to buy gluten-free spices. Ensure that you read the product's label to determine the ingredients used to make the spice. Secondly, you should research the best brands that produce gluten-free paprika. Check out the brand's website for information about its production process and whether it guarantees the production of gluten-free spices.
If you are looking for the best paprika brands without gluten, check out the following brands:
Thrive market.
The Thrive Market brand is one of the leading grocery stores that allow you to shop online and enjoy amazing discounts and offers. Their catalog has various products, including an organic paprika spice with no gluten.
Thrive Market's paprika is made from purely organic ground bonnet pepper, giving it the red-brick color. Besides being gluten-free, the paprika is non-GMO, preservative-free, paleo, salt-free, has no added sugar, and is certified Kosher.
Spicely organics
If you are looking for gluten-free paprika in multiple sizes, Spicely Organics is the brand. You can get organic paprika and besides, you can buy it in packs of two, three, or six.
The paprika from Spicely Organics is Kosher certified, non-GMO, and certified by USDA. It is also free of preservatives, artificial coloring, salt, and sugar.
Simply organic
Are you looking for different flavors of gluten-free paprika? Simply Organic has paprika with flavors such as sweet and smoky, smoked paprika, and hot paprika. All paprika spices at Simply Organic are non-GMO, Kosher certified, non-irradiated, non-ETO, and vegan.
FreshJax
When looking for organic spices, you should always check the FreshJax products. This brand has products that are organic, gluten-free, non-GMO, Kosher certified, vegan, non-radiated, and has no preservatives or artificial coloring.
When shopping with freshjax you will enjoy free shipping for orders above $30. You can also opt to walk into their store and pick up your order. If you are not satisfied with the product, FreshJax has a 30-day return policy so that you can return the products for a refund or exchange.
What spices are naturally gluten-free?
Spices that are derived from the roots (for example, ginger), bark (for example, cinnamon), or seeds ( like cumin) of plants, then dried and converted to powder. Naturally, spices and herbs (derived from leaves) do not contain gluten. However, they might end up with gluten if the manufacturer adds wheat products that have gluten.
The trick to finding gluten-free spices is finding brands with a no-gluten certification on their products. Some brands that offer organic spices with no gluten include
Hidden Valley
McCormick
Litehouse
Burlap & Barrel
Spice Island.
Besides getting gluten-free spices from the market, you can make spices from scratch using natural products to achieve a gluten-free diet. You can also use natural spices such as turmeric without drying or grounding them into a powder.