For most people, turkey is a must-have dish for a thanksgiving dinner. It's actually the main dish of that particular day and you want to make it as juicy and delicious as it can possibly be. Regardless of the method you choose to prepare your turkey for thanksgiving dinner everyone at that table expects it to be just the best.
However sometimes it's not always the case, like me here my turkey would come out dry especially the breast, and just flavorless no matter how much I marinate it. So most of the time it was just a matter of luck until I added champagne to my recipe. The idea behind cooking with champagne is to retain moisture and flavor.
What really happens is that, as the natural juice in the turkey dries up, champagne gets absorbed making the meat regain the moisture while soaking in the flavors. You can also use white wine in place of champagne. It's a recipe with simple and readily available ingredients, go ahead and try it this coming thanksgiving dinner, and thank me later.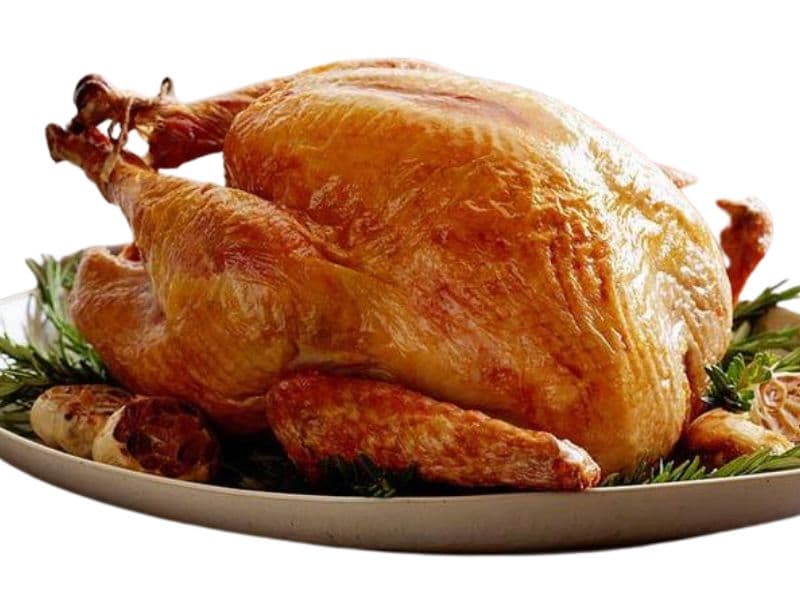 Champagne roasted turkey
Ingredients
12-15 pound Whole turkey
750ml champagne
1.5 cups Chicken broth
1 Onion (chopped)
75oz Fresh thyme
75oz fresh sage
75oz Fresh rosemary leaves
3 celery stalks (diced)
1 lemon (cut into quarters)
1 tablespoon salt
1 tablespoon ground sage
1 tablespoon ground rosemary
1 tablespoon ground thyme
1 tablespoon minced garlic
1 tablespoon black pepper
Instructions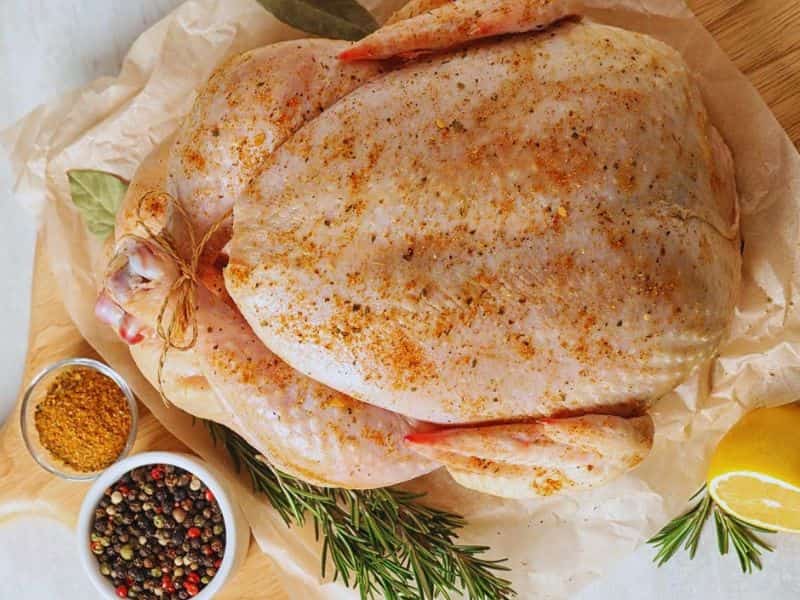 Thaw the turkey in the fridge for 24 hours just to be sure it's completely defrosted.
Preheat the oven to 325°F
Line a roasting pan with aluminum foil
Stuff onion, fresh(thyme, rosemary, and sage), diced celery, and lemon in the cavity
In a small bowl, put ground(sage, thyme, rosemary, and black pepper), garlic, and salt and mix them well
Rub the mixture under the skin. This helps the meat absorb the flavors evenly while cooking.
Place the turkey in the roasting pan
Pour the champagne and the chicken broth into the cavity and around the turkey to keep it moist as it cooks.
Cover the turkey loosely with aluminum foil to lock in moisture
Put in the oven and roast for 3 hours.
Remove the aluminum foil on top and return to the oven for 45-60 minutes to brown. Check for doneness with a thermometer (it should read 180°F)on the thickest parts like the breast.
Remove the turkey from the oven and let rest for 10 minutes before serving.